Suicide, the Friend Stealer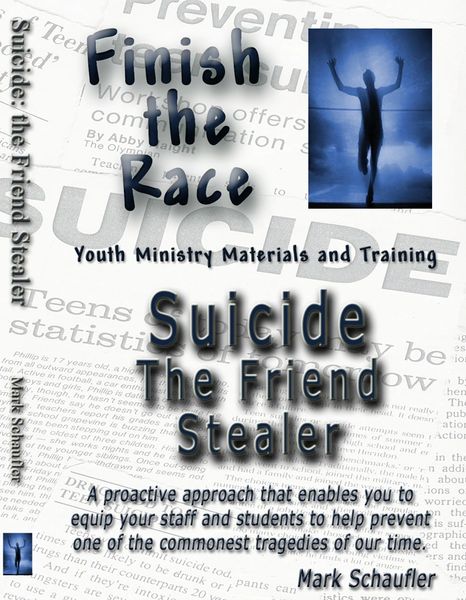 Suicide, the Friend Stealer is a DVD talk by Mark Schaufler on suicide prevention. Mark speaks on this subject here in the US and overseas. He has created a simple cartoon illustration that helps people to explain where they are in life and also talks about helping to create a safety net. This is useful for students and adults.
NOW view for free on YouTube. Workbook is available on website to download.
Free Download page: Suicide Workbook