Dealing with the Anger Within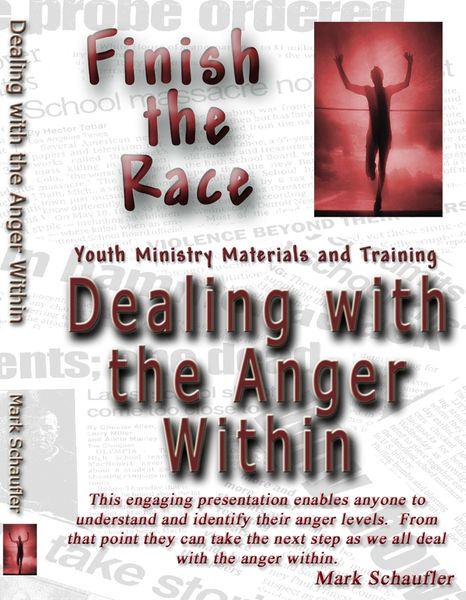 Dealing with the Anger Within by Mark Schaufler
This DVD/CD set contains Mark's talk on anger management, along with an audio on CD and the workbook.
Mark has done this talk all over the world and it is practical and helps people to see where they are on an anger scale and how to help mature in your anger. If you wish a version appropriate for public schools, please let us know. This version has reference to scripture in it.
You can now view this on YouTube and download the workbook for free.
YouTube: Anger
YouTube: Anger