Becoming a Disciple in a Busy World Steps 1 & 2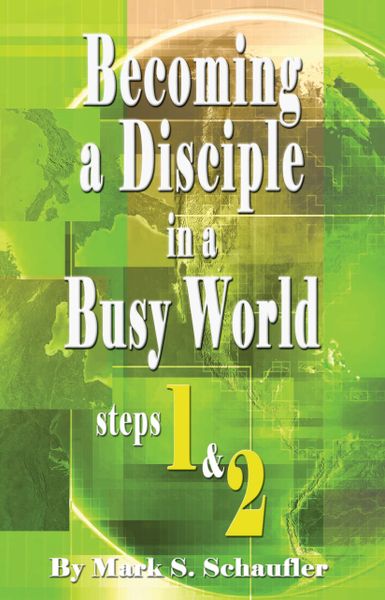 This is the first book in Mark's series on discipleship. The second book is coming soon and then a leader's book and journal.

"Therefore everyone who hears these words of mine and puts them into practice is like a wise man who built his house on the rock. The rain came down, the streams rose, and the winds blew and beat against that house; yet it did not fall, because it had its foundation on the rock." Jesus in Matthew 7:24-25

Life is full of challenges that can feel like the rain, wind, and rising waters. Disciples are people who have put Christ's teachings into practice and weather the storms of life.

This book will help explain what Christ's words mean for today and how to put them into practice. His words fall into only a few categories: repentance, loving God, loving people and what we call ministry.

In this book we will cover the background issues and the topics of repentance and loving God. Loving people and ministry are covered in the next book.

This is a life long journey that begins as we put Christ's words into practice. Enjoy the journey you have begun with Christ and his people!
Also available in kindle format on Amazon.com